As a mother that loves to travel and provide experiences rather than toys, I often find it hard to think of gifts that don't add to the kids' already overflowing toy boxes, while also saving money for the next adventure. With this in mind, I decided to compile a list of thoughtful and practical travel gifts for kids. These thoughtful travel gifts for kids have been regularly used and loved by my family over the years!
My kids L-O-V-E receiving mail, and what better way to stretch out a Christmas present than by receiving one every month in the letterbox! Perfect for my general-knowledge-and-travel-loving kids, each issue is packed with information, quizzes, puzzles, fun facts and beautiful photos, with topics ranging from space, animals, geography and culture. This subscription is suitable for kids between the ages of 6 – 14 years.
Click here for more of the best kid's magazines!
When you can't travel and are stuck at home, a beautiful jigsaw puzzle is sure to keep the whole family busy! There is nothing better than curling up around our dining table with snacks and a hot cuppa while the whole family works on a puzzle together. Our absolute favourites are from the  Eeboo range, which are high quality and the illustrations are absolutely beautiful. We have quite a collection of these delightful puzzles now, and I have no doubt that will continue to grow.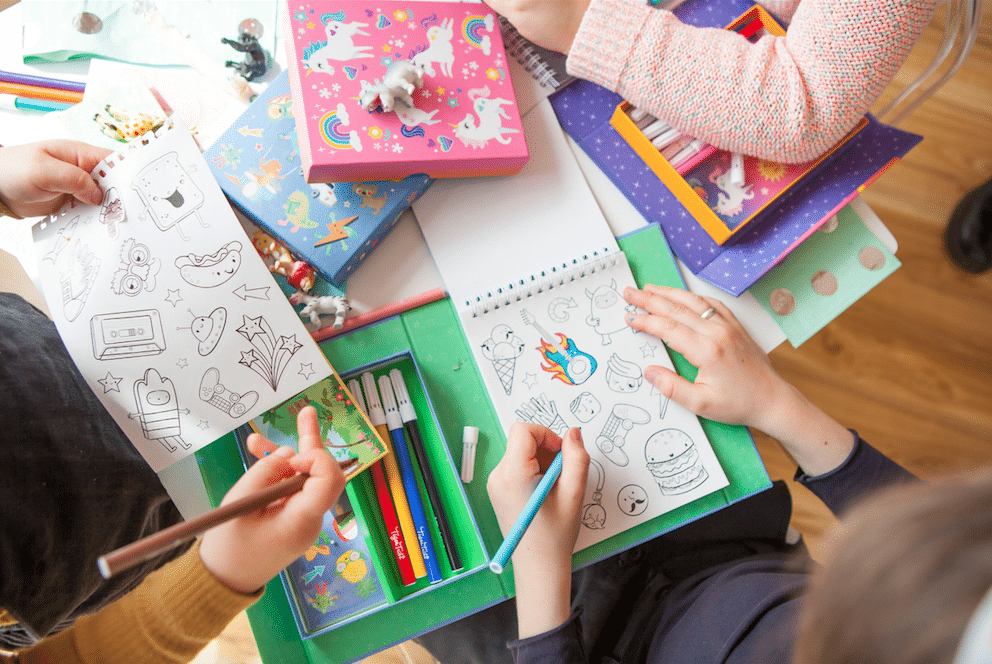 Perfect for travelling kids, Tiger Tribe products are packed with value and come complete with everything needed for maximum enjoyment and creative fulfillment, while providing screen-free entertainment. 
Actual birds-eye view of what I see every time I look up from my desk – rather motivating to see how much we have left to 'scratch off'!
With my kids, I find that a visual aid is very motivating when it comes to helping them understand budgeting and saving for travel. The most effective tool I've discovered is this stunning World Scratch Off Map, which I have framed and is hanging above my desk as I type this (a motivating tool for me too!), as the more you travel, the more you can scratch off! It is also a wonderful way to track our family travels, provides inspiration for future holiday planning, and is educational as well, as my kids can recognise different countries on the map by themselves now.
There is also this gorgeous Australia Scratch Off Map that I have put on my wish list for Christmas, and would be perfect for those focusing their travels on just Australia, or for caravanning families doing 'The Big Lap'!
When travelling with kids, having a good set of headphones is a must in my opinion, plus the the sound quality is much better than the headphones supplied on planes. We currently own and use these Moki headphones (available in blue and pink) and have found them to be good quality and durable (believe me when I say that my kids have rigorously tested them out!). Tip: avoid noise-limited headphones if you plan to use them on flights.

A gorgeous, high-quality travel journal is perfect for the adventurous child to document their travel experiences, whether it is a weekend away, a lap around Australia, or an international trip, and is the perfect travel companion to help preserve those precious memories. 



The warmest, snuggliest wearable blanket you'll ever have! My kids love their Oodies for those frosty mornings in the caravan, and they pack down into a small bag for easy storage.
Lonely Planet travel guide books have been a go-to for years for myself, and now that I have kids, I love their range of travel-related books just for kids. With something available for all ages, kids can learn about the world with informative and engaging activities, stories and images, discover new destinations, or keep track of their travels and experiences in the Travel Journal. Our favourite books so far have been the Sticker World books, The Big Earth Book, The Travel Book and the awesome choose-your-own-adventure Around The World In 50 Ways.
Little Passports subscription boxes for kids deliver discovery and adventure to children of all ages. The first box contains a suitcase and passport, while subsequent boxes allow your child to fill them with their adventures and explorations. 
Click here for more of the best kids subscription boxes!

These quilted sleeping bags from Adairs come in a cute range of patterns, and even include a pillow! They easily roll up for transport or storage and include carry handles. Perfect for camping trips and sleepovers.
KiwiCo subscription boxes provide hands-on learning, with science (STEM) and art projects for kids delivered to your doorstep. Simply pick from the 7 different lines and then choose your plan (which can be paused or cancelled at any time). With everything needed to complete the projects included in the crate, and easy-to-follow instructions, there is something to engage and inspire every child!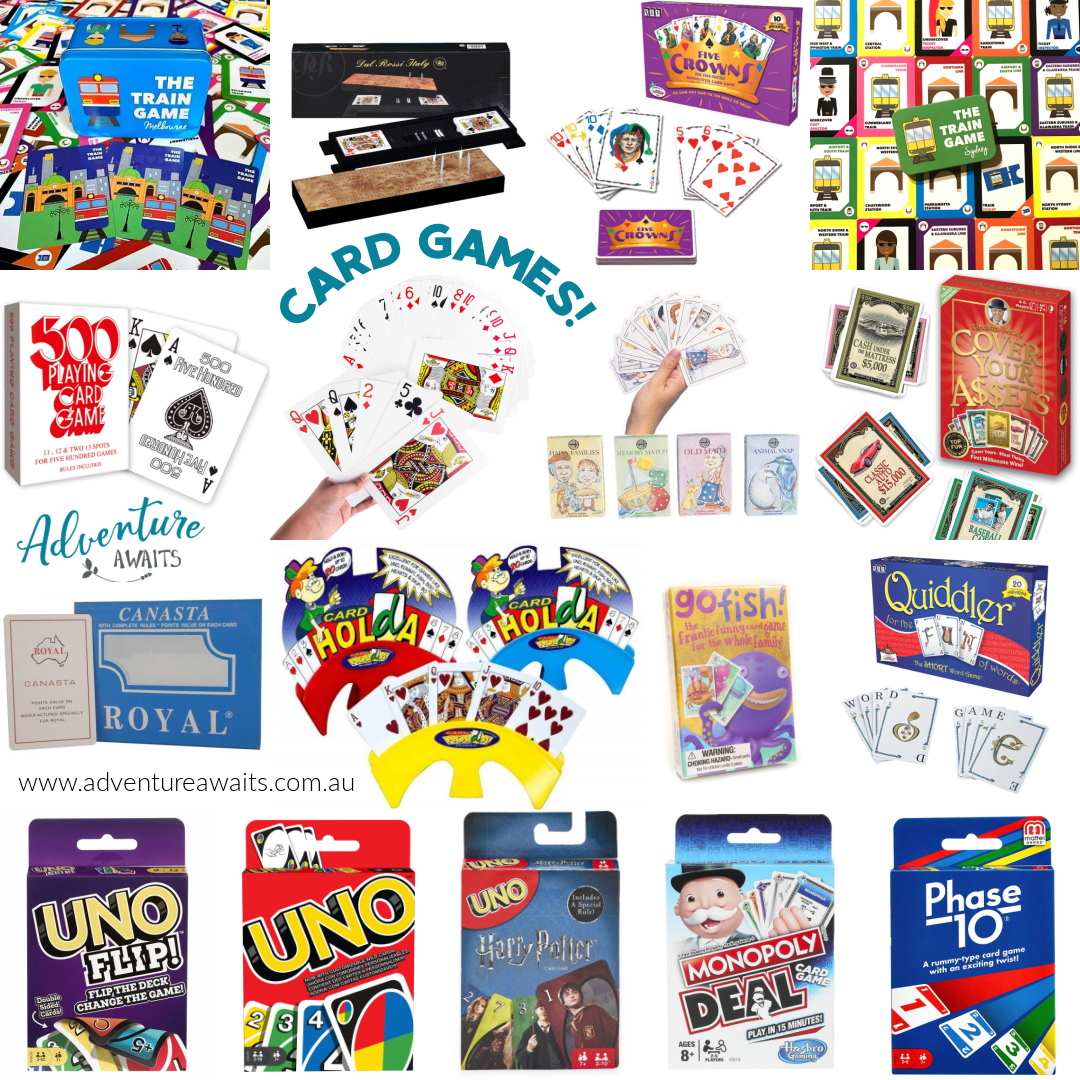 Card games are a popular choice for us when we travel. Small and lightweight, a deck of cards takes up very little room in our caravan or suitcase, don't require batteries, offer hours of entertainment, and make a great Christmas stocking stuffer. Some of our favourites are UNO, Sleeping Queens, Go Sushi, Phase 10 and Princess Snap. For even more options, check out the range of high-quality, family-friendly games available from Adventure Awaits.
Other Gift Ideas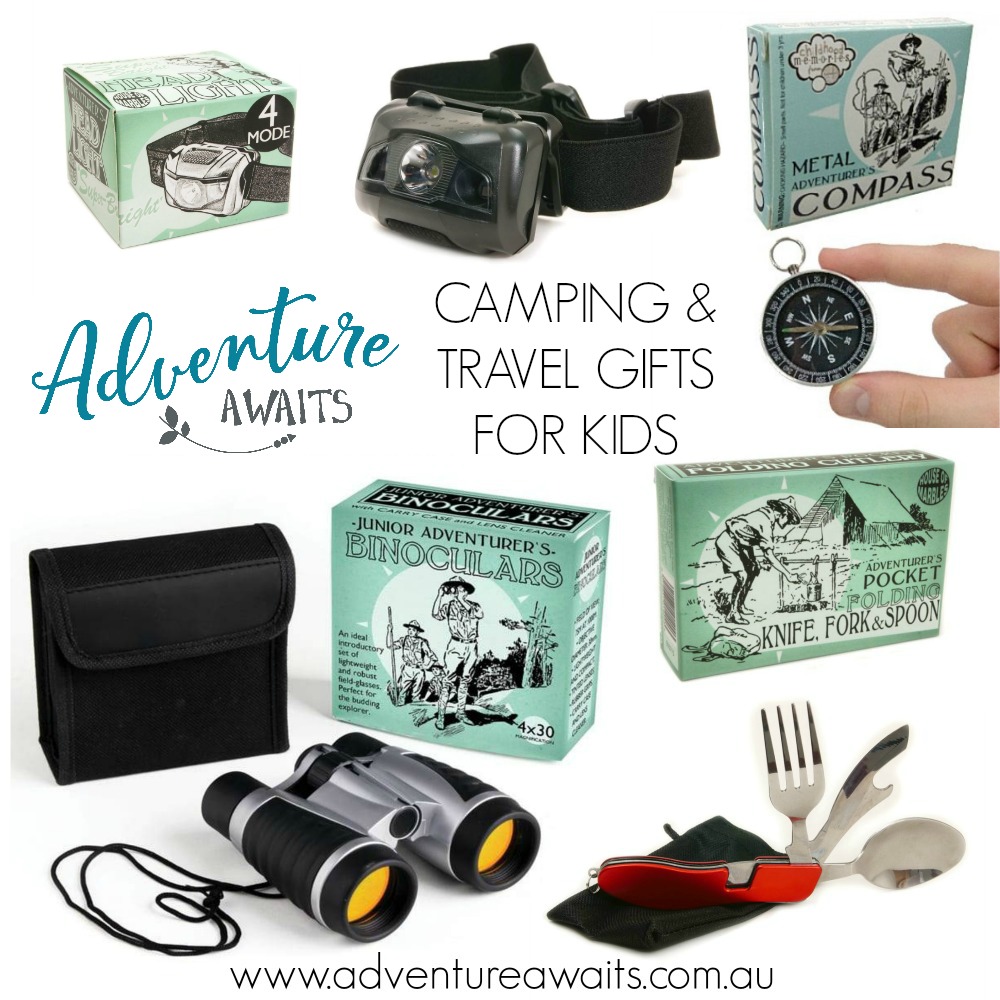 Some other great ideas for travel gifts for kids include: